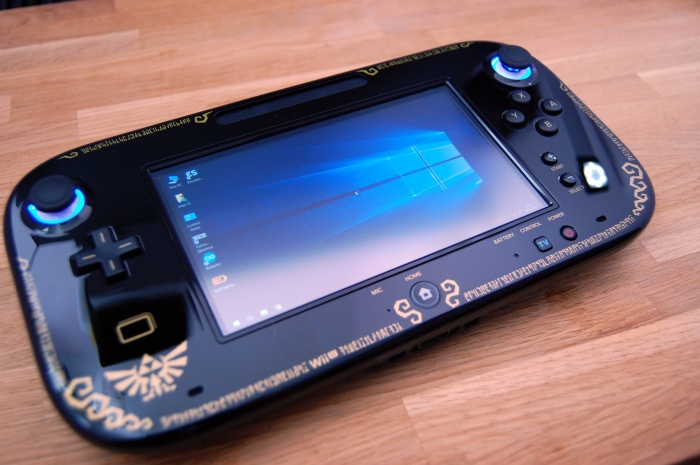 The Wii U wasn't exactly a bestseller, but it looks like it's quite modifiable. And a forum user sudomod took this feature to an extreme: he dismantled the Nintendo console gamepad, changed the internal components for more powerful parts and… ran Windows 10.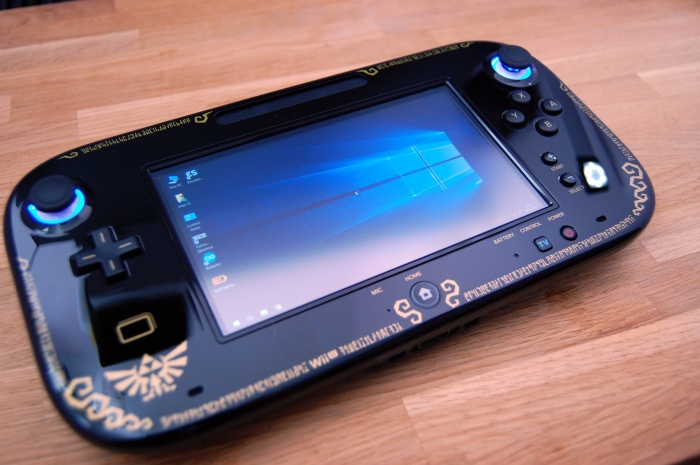 I don't know you can say that the Wii U is still a Wii U, since the original parts basically boil down to the housing. User banjokazooie opened the gamepad and inserted an Intel Compute Stick, equipped with a Core m5 processor, 4 GB of RAM and 64 GB of flash storage (with a 128 GB microSD card).
The display has also been changed: the 6.2-inch LCD panel with a resolution of 854×480 pixels comes out, an IPS of 2560×1440 pixels comes in. Touch commands are supported on Windows 10, so it can navigate the system interface normally. And with such powerful hardware, it was also possible to run a Wii U emulator to play New Super Mario Bros. U:
The battery was replaced by one with a capacity of 4,000 mAh (Nintendo's original had 1,500 mAh), and the user comments that it is capable of holding the modified gamepad for about two hours, even demanding all the hardware with the Wii U emulator.
You can check the details of the powerful Wii U on this page — banjokazooie doesn't explain exactly how the assembly process went, but it does say which components it used in the modification.
With info: SlashGear.