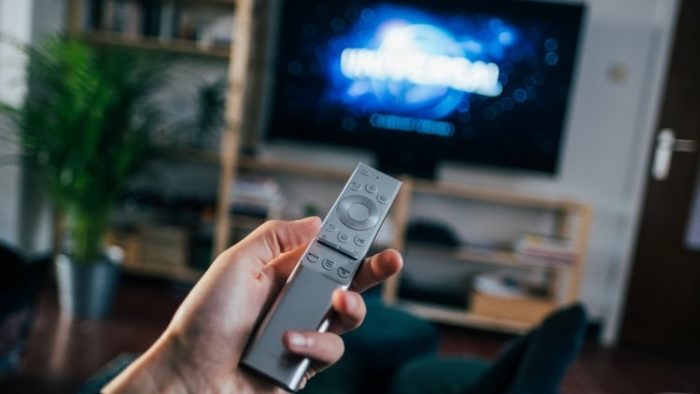 An Android TV has features and practicality that please its users, but there's that desire to take advantage of the big screen to turn on a good game and enjoy it to the fullest. Fortunately, there are a variety of titles available via the Play Store. Check out a list of 6 Android TV games that can be downloaded now to start playing
How to restore an Android TV [smart TV or set-top box]
TV QLED TCL C715: Android TV with Quantum Dots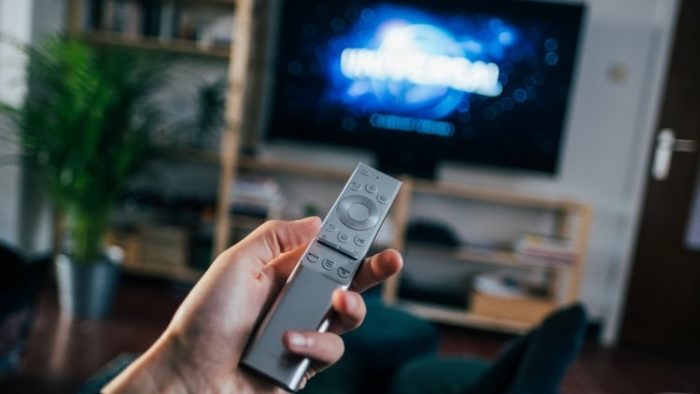 Get to know good games on your Android TV (Image: Jonas Leupe/Unsplash)
What is an Android TV?
In short, Android TV is an Android-based operating system developed by Google. Its great advantage is being able to connect directly to the Google Play Store. Works on Smart TV, set-top box and other media players. The main features are to offer different applications, video and music streaming, in addition to the games we love so much, of course. That's why we've separated this list for your enjoyment.
1. Thimbleweed Park
An adventure A point & click genre, Thimbleweed Park was created by Ron Gilbert and Gary Winnick, creators of the classics Monkey Island and Maniac Mansion. The game tells the story of five characters with nothing in common, but who end up involved in a conspiratorial plot.
Everything takes place in a city falling apart full of crazy people, there is a lot of good humor in the dialogues and twists. A full plate for fans of the genre and who still have that sense of nostalgia.
2. Rayman Fiesta Run
The famous character Rayman stars in this game available for Android TV. Published by Ubisoft, the adventure puts the player in stages of pure rush, full of obstacles and platforms. There are more than 75 levels, some good boss fights and a very nice soundtrack. Rayman Fiesta Run still has beautiful graphics in which the lighting effects do justice to the best games out there.
Release year: 2013
Price: R$3.50*
Portuguese subtitles? Yes
Link to download Rayman Fiesta Run
3. This War of Mine
If challenge and strategy are what you're after, then This War of Mine deserves to be on your list. This game available for Android TV brings elements of resource management, decision making, creation of weapons and equipment, as well as many unforgettable characters.
You have to choose well when to look for resources and when to protect your shelter, because this one is in constant threat. The war theme fits very well into the gameplay, in which hours and hours of immersive fun can occur.
4. Asphalt 8
One of the most popular racing game series on Google Play, Asphalt 8 is always with its active community and new things to do. The player has a good range of cars from official brands such as Lamborghini and Porsche, in addition to a wide variety of customization.
Game options include career mode, events, online multiplayer and much more. Lastly, the gameplay is great, perfectly fitting the player's preferences on Android TV.
5. Pac-Man 256
It's almost impossible not to recognize the iconic Pac-Man character when we talk about games. Running through endless mazes while eating blocks and evading ghosts, there's nothing more exciting than that.
In Pac-Man 256, the gameplay takes another level if reinventing it with extra elements like special powers and a new super villain. The soundtrack mixes retro and modern elements, bringing the feeling of nostalgia in just the right measure. Because it's light, it's another good option to play on your Android TV.
6. Dead Trigger 2
If the what you're looking for is something in the FPS (first-person shooter) genre, so Dead Trigger 2 is an excellent choice. The gameplay is focused on facing hordes of zombies with more than 70 different weapons. There is customization of hideout with diverse elements such as equipment and healing items.
The graphics are exciting, the varied gameplay is insane, not letting the player breathe for too long. In this game available for Android TV, the option to use different ways to kill enemies is one of its highlights.
There is no shortage of game options available on Android TV, covering all tastes and styles. Did I miss any on this list? Tell us which one is your favorite!
*Values ​​searched on July 23, 2021. May change.